Dan Winters Sailmakers
---
Dan Winters
34 East Queens Way
Hampton, Virginia 23669
Tele: (804)-722-5711 Fax: : (804) 723-8079
E-mail: starbow@visi.net


---
The Loft:
Dan and Sam opened the Hampton loft in 1975 and have established a reputation for accommodating the most unusual sailmaking needs. A true family business, all three principals are from the Winters family

Dan Winters: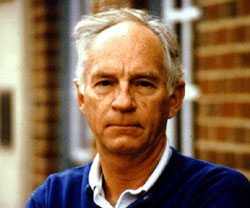 Dan has been a competitive sailor for 39 years and has been associated with the sailing industry for nearly the same period of time. As the manager for Morgan Racing Sails and a member of the Morgan Yacht Design Team, he was instrumental in the design of several Morgan models including the Morgan 27 and the Out Island series. Dan's knowledge of yacht design and the history of yacht design are an invaluable resource for customers.
Dan has won races in more than 13 one-design classes and innumerable cruising designs. He has sailed numerous offshore races, won two Chesapeake Bay Yacht Racing Association High Point Championships (CBYRA), two Virginia Cruise Cups, two MORC Fleet Championships, three Cruising Club of Virginia High Points, and hundreds of individual races on the Chesapeake Bay and in Florida.

Dan has been the Commodore of two yacht clubs, is a former CBYRA Vice President, and has conducted dozens of race committee management, sail trim, racing, and rules seminars. He served on the Florida Sailing Association Appeals Committee and has been the Chairman of the CBYRA Rules and Appeals Committee - South since 1983. He is a US Sailing Certified Judge and is the current coach of the Christopher Newport University Intercollegiate Sailing team.

Sam Winters: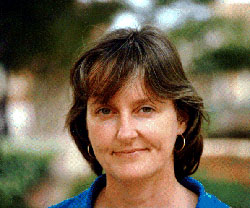 Sam has been involved with the Hampton loft from the beginning as a co-owner and comptroller.
No stranger to the race course herself, in 1975 Sam won the Clearwater Windjammers' Women's Combined Championship sailing a Morgan 27 in the off-shore portion and a Laser in the dinghy series. In 1986 Sam was tactician and member of the crew of the first all-women entry in the Annapolis-Bermuda Race. During her 29 years in sailing she has served the sailing community as an officer and race committee official of four clubs.









Bret Winters: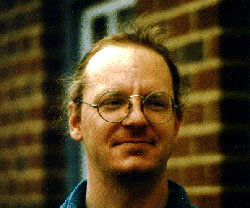 Bret joined the loft full time in 1993 after having worked part time at the loft beginning with his high school years. Bret started sailing at the age of six and has thirteen Virginia Cruise Cups behind him as well dozens of individual races, a couple of MORC national championships, a J/24 mid-winters, and an Annapolis-Newport Race. Bret is the "sail repair" expert at the loft and customer service is his specialty.









---
LOFT SERVICES:
New sails

Used sails

Sail Repairs

Sail modifications

Sailboard repairs

Sail Covers

Sail washing

Upgrades such as Dutchman systems, Furling systems, reefs, etc.

Hardware and rigging recommendations

Rig tuning

Sail balance studies and rig evaluations

---
Bearings
Location: Downtown Old Hampton at the intersection of Queens Way and Wine Street. From I-64, take exit 267 onto Settler's Landing Road, then turn right on Wine Street, and turn left into the parking lot 50 yards later
---
To reach us: E-Mail: starbow@visi.net

---