Greg! Here is the new Mothballs. Check it out for lies, errors, and possible liable suits! Then send it out to the masses or put it up. Cheers, Scott
Ohmygod!
Another issue of e-MOTHBALLS!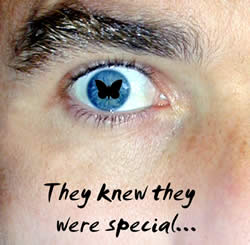 The US Modern Moth Nationals are just a few weeks away at Brigantine New Jersey (6/15/02). If you've never been to this regatta it is definitely time to make it an annual event on your social schedule. The Brigantine Yacht Club and our local hosts George Albaugh and Joe Courter do a fabulous job! Five races on one day due to the short life of duct tape. My personal advice: bring plenty of sun block, and champagne for the parties. Remember, Friday night is karaoke night at the Club Brig!
As you know, the USMMCA approved the use of asymmetrical spinnakers beginning with the 2002 season. While it is possible to convert your existing hull into a ripstop powered bullet, the trend appears to be toward new designs, done with the chute in mind. I think most sailors are looking for quicker planing hulls (generally with more flat aft than we presently sail), and wider, stable deck platforms from which to pull the multitude of strings required.
Sailmaker Kevin Farrar in New London, Ct. has been working on several designs for the Moth chute. Farrar's Tornado asymmetric has been cutting up the olympic circuit all winter. Kevin also has ideas for launching systems, and can build dacron sleeves farrar.sails@snet.net.
If you live down wind from Joe Bousquet, you probably have been lucky enough to catch a whiff of epoxy, or two (read total chemical intoxication), as Joe continues work on his new Magnum III shape modified for spinnaker use. In a recent interview with Mothballs, Joe spoke about how he has been very impressed with the new Ford Thunderbird. So much so that he has rescued his old collection of 45s from a south Norfolk mini storage unit (Jan and Dean blared as the interview took place). "I'm into the retro thing big time!" he said, "And the Magnum III fits right in. Rumor is the boat's name is Au H20. Mothballs correspondent Walt Collins has reportedly seen Bousquet doing secret testing outside the Navy boat basin. Collins called the class office to ask if we thought the clam diggers Joe sported had been seen at any yacht clubs in the Northeast (only in Breton red).

Retro may be fast with the asymmetric, however Bill Beaver has reportedly started construction of a set of carbon hydrofoils for his extremely narrow boat. Contrary to the rest of the fleet, Bill feels an allegiance to IMCA, believing the true radical developments will come from the narrow hulls. After seeing the boats in Australia up on foils, and checking out some of the new sail and rig developments from this winter's sailing (like the double sided monofilm sail), I'm sure Bill is correct.
Will we see Bill walk on water at Brigantine? Probably not since the event is usually sailed in light air. But you can count on some very heated discussions about the future of the USMMCA. Both foils and chutes will call for longer courses than we traditionally sail. Will Brigantine continue to be our choice for the nationals? It is the most fun of all the regattas I've ever been to, but there is no room on the water for two mile long screaming reaches. How many people will show up with chutes? How many people still love the idea? (just ask yourself how many times you've hit the 12' skiff page over the winter? I have to admit to a slight concern about those who want to convert their boat back and forth to a Classic Moth. I have found the mast needs to be stepped aft to avoid serious nose dives with the chute. This is going to make for mid boom sheeting of the long Classic boom right off the transom (!) Possibly the mast foot could be set up on a sliding track, but moving your blades fore and aft is another issue.
Those of you who have not already made a reservation for the nationals should contact George Albaugh at albaugh@307.bhnrc.usda.gov. Racing will begin early Saturday June 15 wind permitting. Remember the trophy for this event is the urn containing the ashes of the original Moth designer Captain Joel van Sant (I can tell you it is a conversation piece in your living room! We hope to see you there!